Amazon's free repricer is a useful resource, especially if you are new to Amazon FBA.
In today's post we take you through the process of setting up a new rule using Amazon's free repricer. This way you can sleep well at night knowing that your pricing is being monitored and updated for you. All in a few simple clicks.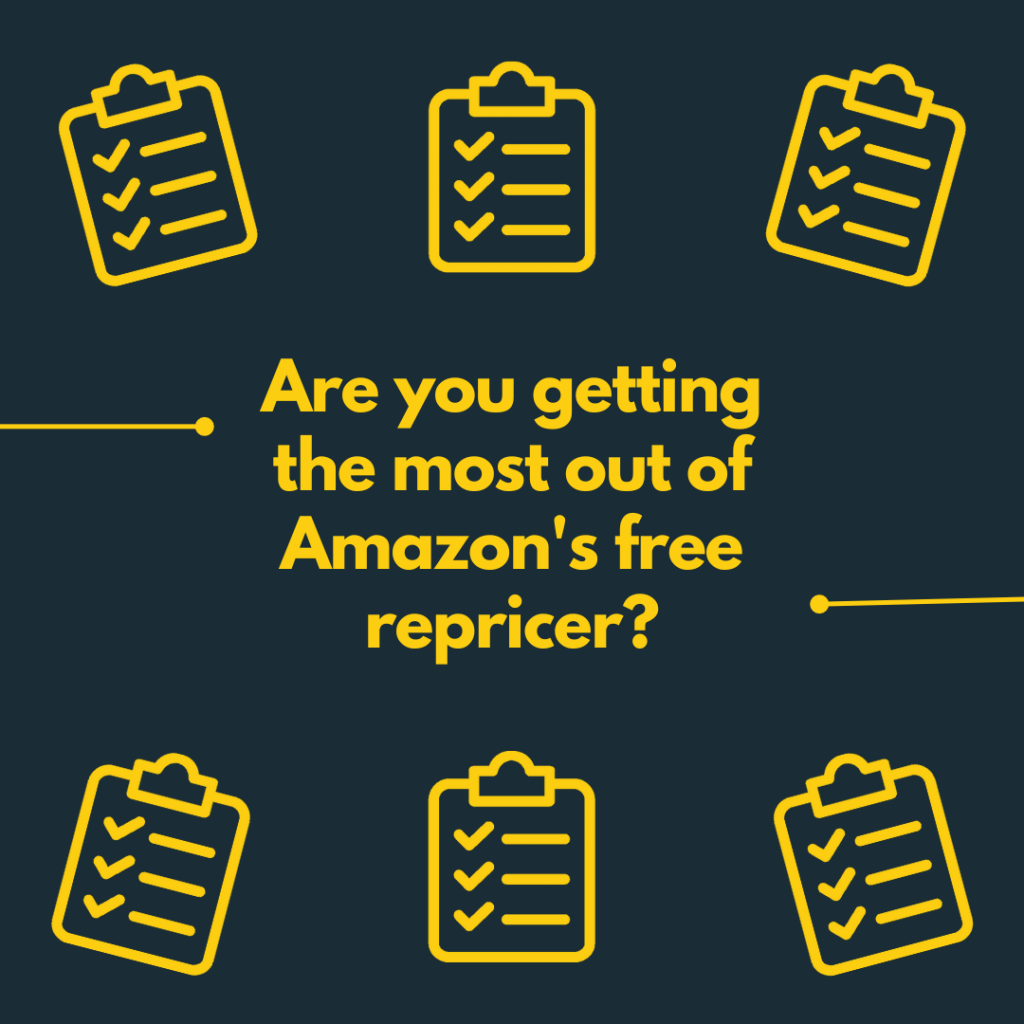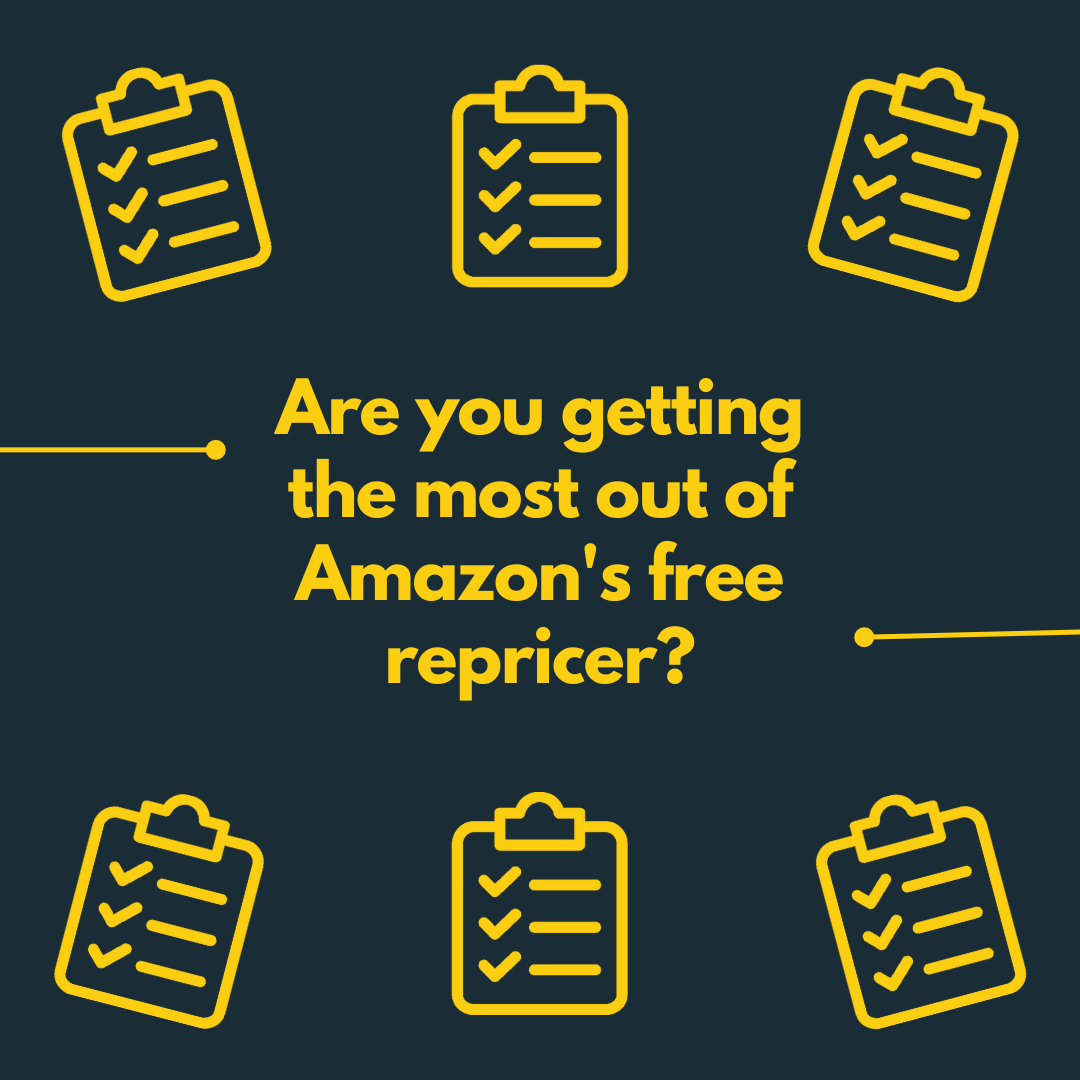 So, before we begin let's circle back to basics.
What is a repricer?
A repricer is a piece of software which alters the price of your products to provide the most competitive price and win the Buy Box.
Would you like to learn more about the Buy Box? Check out our previous blog here to learn all about the Buy Box and how to win it!
Repricer's are therefore valuable to help you to win the Buy Box and generate sales. Let's dive in and set up a rule on Amazon with their repricer.
How do I use Amazon's free repricer?
Firstly, you will want to log into your Amazon Seller Central Account and go to your 'Manage Inventory' page. On the right-hand side of the page you can then press 'preferences' and select 'minimum price' and 'maximum price'. These prices will then show in your Manage Inventory page. This will be handy later on.

Secondly, press on the 'pricing' tab and from the dropdown menu choose 'automate pricing'. You will then be taken to the Automate pricing page.
On the automate pricing page you can learn about the newest information before pressing the 'get started' button.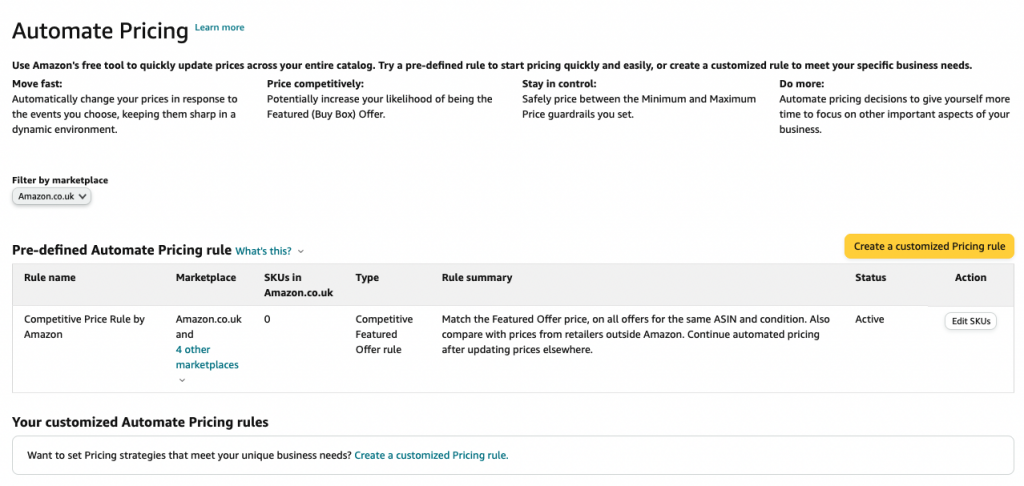 Now you will be asked to choose a rule type and name.
You can choose these by pressing on the dropdown menus on the page. You can create a rule for the Buybox or the lowest price.
Choosing the 'Competitive Buy Box' option may enable you to generate more profit however the decision is up to you.

Then you can name your rule and press the 'proceed to marketplace(s)' selection.
Now you can choose which marketplace you would like this rule to be available for. Then press the 'save and continue to select rule parameters' button.

What are the different types of rule parameters and what do they mean?
Define your rule parameters – here you decide how you want your rule to work.
Which pricing action do you want Amazon to take?
Would you like your pricing to stay below/on/above the Buy Box price by a specified amount in £/$ or %?
Choosing the option 'match the Buy Box price' will avoid the price of the listing falling. This can happen if you or other sellers choose the option 'stay below the featured Offer price by a specified amount'. This happens as repricers will lower a listing and continue to lower it to remain competitive.
Being the seller who has or shares the Buy Box is key to generating sales on Amazon. Matching the Buy Box price therefore helps to increase the likelihood of you winning the Buybox and making sales!
Choosing this option also ensures that you do not undercut other sellers. Undercutting is when sellers drop their pricing to try and win the Buy Box. However this can lead to a race to the bottom as the item becomes cheaper, causing sellers to lose profit.
Which type of offers do you want to compare to on Amazon?
Select the option 'specific types of offers'. Then from the dropdown menu choose the option 'only offers with the same fulfilment method.' This means that your pricing will match other FBA sellers.
Do you also want to compare with prices that are outside of Amazon?
We would suggest choosing the 'no' option as otherwise this could lead to you missing out on profit. If you select 'yes' Amazon's repricer will find cheaper prices online and match your price with this cheaper price.
Do you want to continue repricing if you update your price elsewhere in Seller Central?
This depends on your business strategy however we would suggest choosing 'Yes, I want to continue repricing.'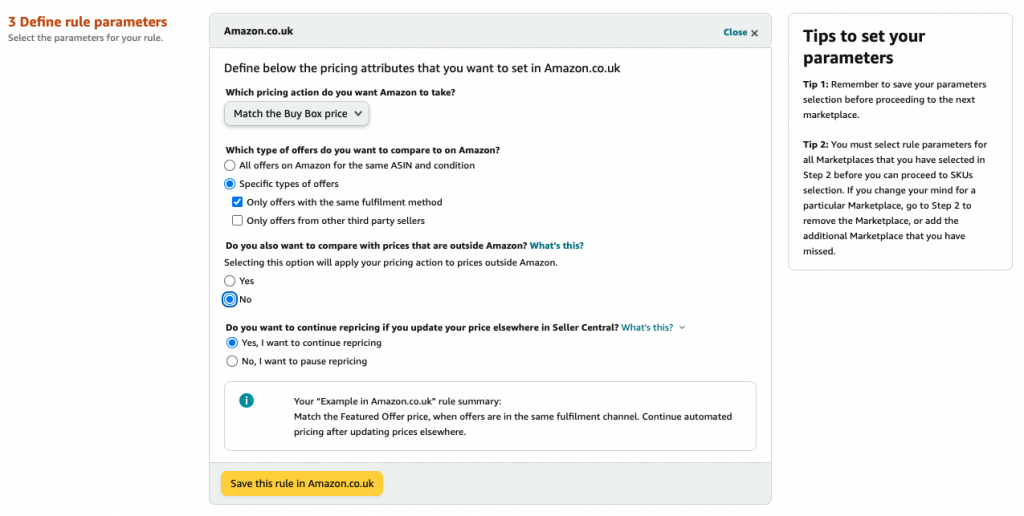 Press 'proceed to SKU selection' to be taken to your bulk selection page.
With the ASINs you would like to apply this rule to press 'Action' on the right-hand side of the page.

Next, from the dropdown menu choose the option 'assign to rule' then press the rule you have just created. You can see which rule it is based on its name.
Finally you will be taken to the Set minimum and Maximum Price Limits page. Here you can apply your minimum and maximum price limits for one country or multiple countries. This will depend on how many countries you sell to.
Press 'start repricing'.
What happens once I have made my rule?
Amazon will then begin applying your rule to the items you have selected.
'Do you want to continue repricing if you update your price elsewhere in Seller Central?' We advise choosing the option 'Yes I want to continue repricing'. This means if you change your pricing elsewhere your repricer will continue to ensure your pricing follows the same rule you have set.
Once you have answered the questions above you will then be shown a summary of your rule so you can make any changes you may need.
Are you happy with your new rule? If so, press the 'proceed to SKU selection' button.
Is Amazon's free repricer the right repricer for me?
Below we have included some pro's and con's of using Amazon's free repricer.
| Pros of using Amazon's free repricer | Cons of using Amazon's free repricer |
| --- | --- |
| It is free (as long as you are a professional seller). | Limited customisation of repricing rules. |
| Can help you to increase your sales. | Does not increase your pricing, this is something you would need to do manually. |
| Easy and straightforward to use. | Does not provide an in depth breakdown of your breakeven point etc. |
If you are just starting out it is a helpful resource which can help you to generate sales. It is also useful if you would like to gain more positive feedback on your account. And as a free resource you don't need to invest any money to enjoy the benefits of Amazon's free repricer.
Are you a new seller? Check out our recent blog to make sure you dodge common traps new sellers can sometimes fall into.
However, if you are focused on long term growth and increased profits offer repricers are likely to be better suited for you. This means paying a monthly or annual free for the service so it depends on where you are in your business growth.
Working out your estimated fees.
As Amazon's free repricer does not provide a breakdown of your fees it is useful to calculate them yourself. But how do you do that?
Firstly, you will want to go to your Manage Inventory page and press 'additional filters'. You can then choose your minimum price and maximum price.
Next, press on your estimated fee which you can see in your inventory – if you press on this you can see a breakdown of the fees.
You can work out your revenue by taking your item price and subtracting the referral fee and FBA fees.
To work out your net profit you will then need to subtract the price of the item from the revenue. With your net profit you can then set up your minimum and maximum pricing.
Cost of the product + Amazon fees = break-even price.
Your break-even price is the lowest price you can sell an item for. It is important to take into consideration shipping costs by adding a few £/$ to this price when you are doing your calculations.
We would suggest doing this for each of your products and then saving your changes by pressing on the 'save' button.
Concluding thoughts
Amazon's free repricer is a useful resource which you can use to grow your Amazon FBA business. It is a great resource when you are starting out and can be used to generate sales and kickstart your account!
We hope that you have found this week's blog useful, if you would like to learn more about Amazon FBA check out our website here. We also have our Youtube channel where we post informative and useful content. Check it out here.