Features
DISCOVER EVERYTHING WE DO AT PROFITL
With Profitl's features you can accelerate your FBA to new heights. Take out unnecessary stress whilst growing a new income with our efficient and accurate features.

Discover value on any website
Profitl breaks down a product's profitability in front of your eyes. Find your next winning product on any website at any time with our brilliant features.
Estimated monthly sales figures - based on product performance statistics pulled straight from Amazon you can see how frequently a product sells.

Estimated FBA and referral fees - giving you a clear insight into the fees you'll be paying Amazon.

VAT, break even, return on investment and profit per unit estimates - so you can understand a product's potential profitability.

Product reviews - helping you to gauge past buyer's reception to a product.

Product price graphs - with 90, 180 and 365 day graphs you can compare past pricing to determine the most and least you could sell a product for.

Deal Score - This cutting-edge functionality provides a comprehensive analysis of all your deals and assigns them a score out of 100, based on an advanced algorithm that scrutinises an extensive range of data points.

Seller Data - see at a glance how many FBA and FBM sellers are selling a product, including Amazon themselves.

Live Stock data - you can easily see how many units your competitors have so you can plan your strategy.

Variation sales - see the popularity and sales of each variation on a variation listing.

Lowest offer section - showing you the competition's current pricing.

Gated Eligibility - telling you whether you are able to sell this product without getting ungated.

IP Risk - so you can be aware of any potential warnings which could affect you and your FBA business.

HAZMAT status - helping you identify whether Amazon classifies the product as hazardous.

Potentially oversized status - this warning prevents you from being affected by high FBA and delivery fees.

Advanced Historical Data - with a huge amount of historical data points, you can determine average prices, competition and sales.

eBay Data - diversify your streams of income and check both the average new and used prices on eBay.

Notes section - don't risk forgetting your thoughts on a product. With the notes section you can comment on the products you have analysed.

Personal rating - rate your products so you can quickly find a product and don't have to repeat your analysis.

Save deal - save your notes, ratings and reviews in one click. You can come back to a product at any time in the "Saved Scans' section on the Profitl Website.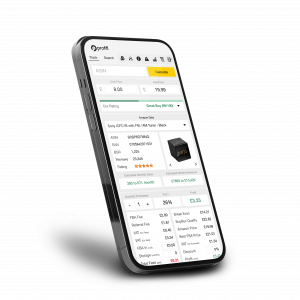 Instant valuations on the spot
Profitl's mobile app for iOS and Android is the ideal companion for discovering deals on-the-go. Make sure you are one step ahead of the competition so you can grab the best deals. With a scan or a search, the app provides all the information you need to make informed FBA purchases and generate profit. And it has all the same features as our Chrome Extension.
With the Profitl Interactive Price Graphs you can view an items price history, Sales Rank, Offer History, Product Reviews and Product Rating. Using the different time periods you can analyse how an item has fluctuated in the last 10 days, all the way to the last 365 days and beyond!
This cutting-edge functionality provides a comprehensive analysis of all your deals and assigns them a score out of 100, based on an advanced algorithm that scrutinises an extensive range of data points. This feature ensures that you can make informed purchasing decisions with added confidence.
DealFinder (Previously DealSheets)
Make the days of trawling through shops and sites a thing of the past. We do all the hard work for you, scouring the internet looking for potential arbitrage deals. We then put them all in one central place. So all you have to do is analyse the potential deals, and decide whether to buy. DealFinder is updated twice a week, on Tuesdays and Fridays.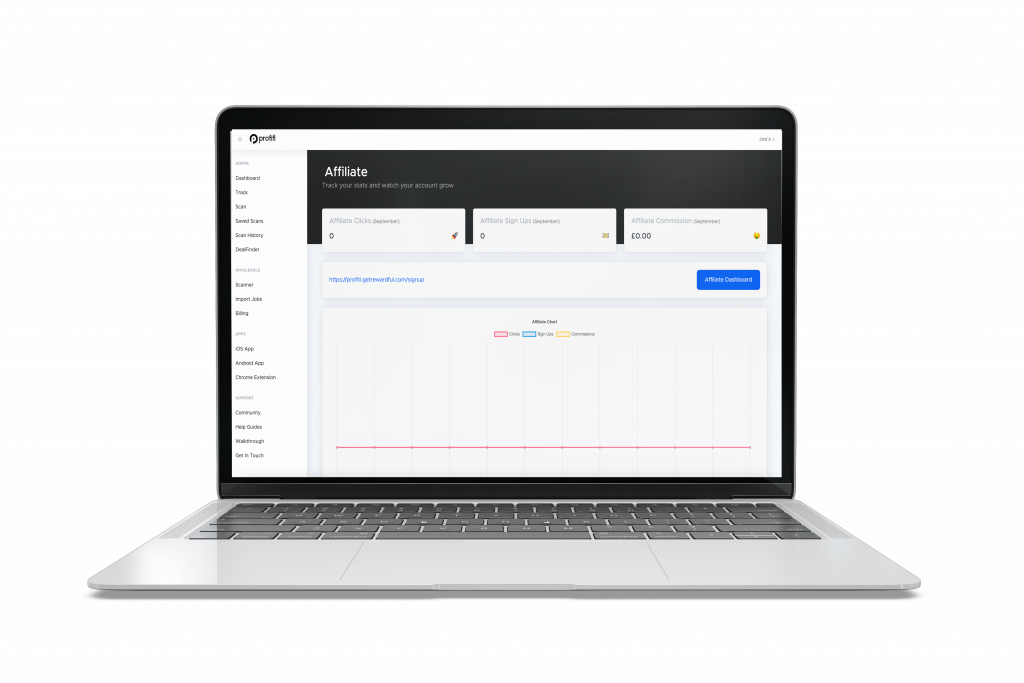 Have you found a promising product online? Profitl for Web gives you the same game-changing insights as the mobile app and the Chrome extension. But with the added benefit of search history and saved scans. So you can pick up where you left off across the whole Profitl range.
Take your FBA to the next level
Slogging through wholesale product feeds are now a thing of the past. With our Wholesale Scanner all you have to do is upload your file and match your headers with ours. Profitl takes care of the rest by scanning the file and kicking back all the profitable deals. Boost your efficiency and save time in just a few clicks. Unlimited scans every month!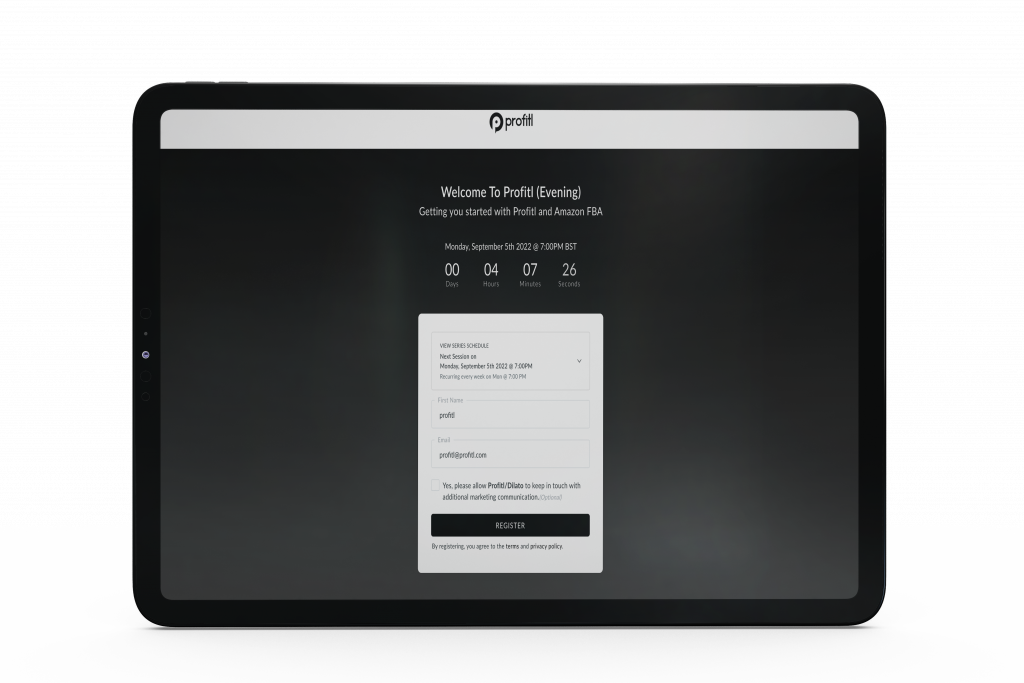 Start off on the right foot
When first starting out, grappling with new ideas and processes can feel overwhelming. But it doesn't have to be. Our onboarding welcome calls are a great way to get brought up to speed. A member of the Profitl team will take you through the different aspects of Profitl and Amazon.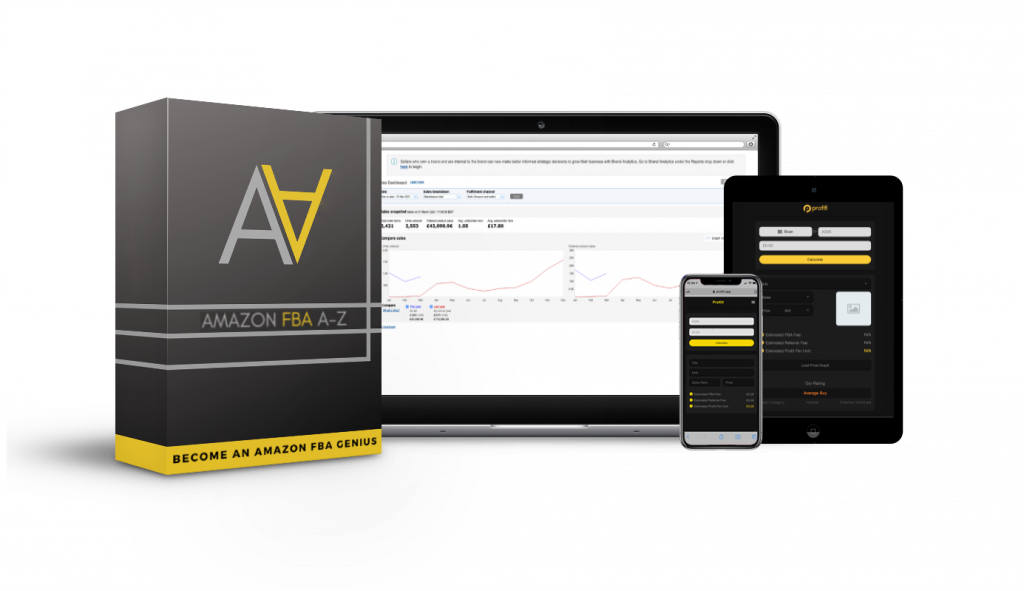 Learn from the pros - for free!
Our recently updated FBA course is free to all users and is written and designed by us, the Profitl team. Avoid the same mistakes we made and save yourself from future frustration! Packed full of practical insights, the FBA course will take you through the key processes. Not only that, it will set you up with all you need to know to grow your business and smash your goals.
Free deals, every single day
When starting out finding your first deals can be a challenge, this is why we offer our Deal of The Day feature. We provide 1-2 deals for free to our members and post them in our Discord. This is all to give our members inspiration on what to look for when sourcing FBA deals.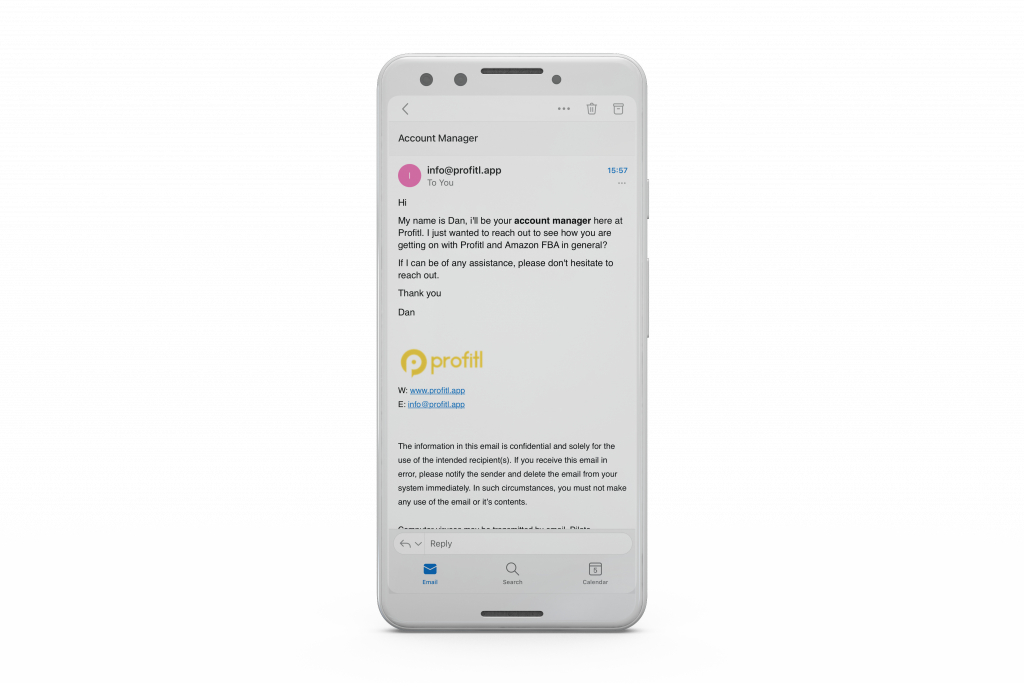 we're with you every step
We know starting Amazon FBA can be hard. This is why you'll have your very own account manager to help you on your journey. They'll be on hand every step of the way to help you with all things Amazon FBA and assist you in scaling your business.
You know most of of our secrets, but not all...
There is so much more to Profitl than what is listed above so make sure to join and become a member of the Profitl family.
What are you waiting for? Start your FBA journey today.